Welcome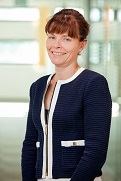 On behalf of all employees it gives me great pleasure to welcome you to the Budapest Citi Service Center (CSC) in Hungary.
Our strategic site was established in 2005 to serve 54 countries across EMEA and globally in some functions. We have grown over the years to boast over 25 separate functions, exceeding 1,500 employees and we continue to expand. Our population is diverse and is representative as a microcosm of Citi globally.
Although a complex site, thanks to our mature employee engagement strategic framework we unite employees through various initiatives and can boast industry standards of internal mobility.
The CSC Budapest is further embedding itself as a career destination of choice as Citi further expands its service centers. Budapest provides an excellent location in which we can conduct business, including factors such as a favorable time zone, competitive cost structure, excellent transportation and a large talent pool.
We hope you find this website informative and you are encouraged by what the CSC Budapest has to offer.
Jane Ellis - Head of CSC Hungary
---
Our growth
| 2005 | 2006 | 2007 | 2008 | 2009 | 2010 | 2011 | 2012 | 2013 | 2014 | 2015 | 2016 |
| --- | --- | --- | --- | --- | --- | --- | --- | --- | --- | --- | --- |
| 49 | 151 | 267 | 420 | 489 | 568 | 614 | 794 | 966 | 1084 | 1417 | 1581 |
Key Milestones
2016
'Center of Excellence' Award from Hungarian Outsourcing Association
2016
Cyber Security Fusion Center established
2015
Ground floor expansion / Green team founded
2014
Government grant / Headcount over 1000
2013
Citi Women, Citi Parents, Citi Roots established / Citi Realty Services launched / LEED Platinum certification achieved
2012
Female/Male ratio: 44% women
2011
85% University or College Degree
2010
5 Network Groups in place
2009
Average of 43 training hours a year
2008
Best Workplace for Women Hungary Award
2007
Human Resources Shared Services (HRSS) joined the Team
2006
55 countries in EMEA served
2005
Citi Service Center Budapest established